MBA, Tech & Innov – Iowa State Univ
Early on the best case I could make for an MBA was that having a Master's degree would benefit my career immensely. What I wasn't told, nor did I factor it into my decision, was that having a business degree from a great school like Central College would mean that the majority of the coursework would be a regurgitation of what I'd already learned.
What made the degree worth it however were the 1) soft-skill courses like Organization Behavior and Ethical Leadership and Governance, and 2) technical courses like Human-Computer Interaction. Experiencing the soft-skill courses after five years "on the job" made them much more practical and contextual. And the HCI course was the first foray I had into the discipline that I ended up digging into.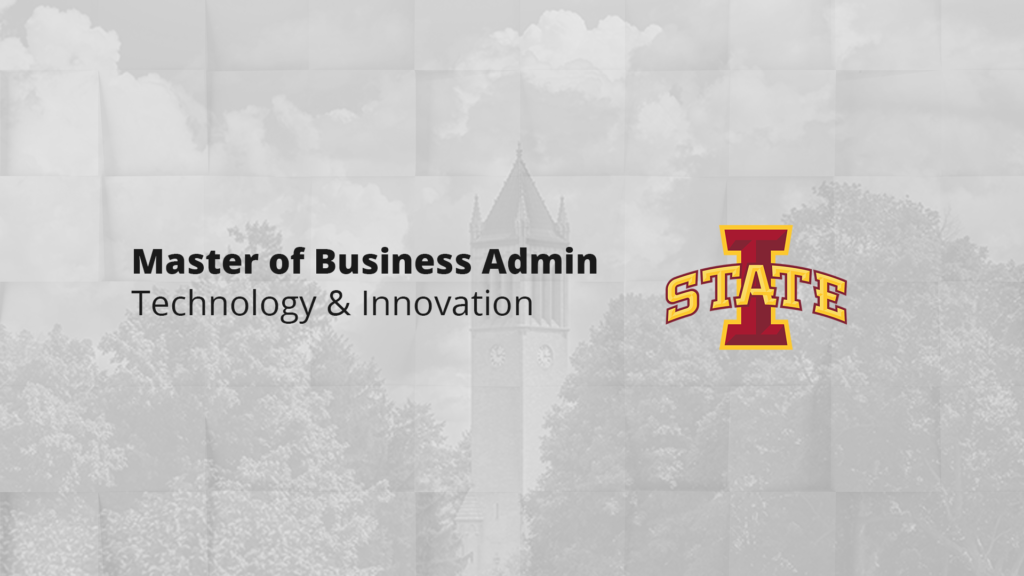 At the time, Iowa State was the only program that had a part-time program with a dedicated space in downtown Des Moines. Iowa State also had the Technology and Innovation Management focus area, which appealed to me. A work colleague of mine entered the ISUMBA program at the same time as me, and I liked the idea of having a classmate to bounce concepts and work off of.
Organizational Behavior
Ethical Leadership and Governance
Strategic Management, Management Consulting
Ecommerce, Information Systems I
Human-Computer Interaction
Management Information Systems
Financial Accounting
Real Estate Finance
Financial Analysis and Valuation
Marketing Management
Marketing, Quantitative Business Analysis
Business Economics
Supply Chain Management